Vibration and Shock Isolation
Machine Cushion PADS
Original Manufacturer Since 1959

6" x 6" 4" x 4"


"Click" on a Pad to View Its Specifications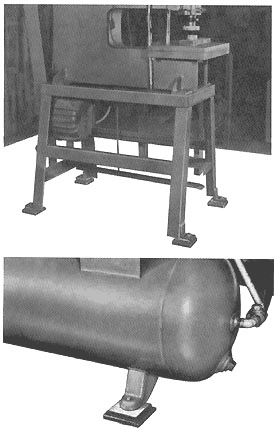 Reduce Vibration and Noise
with Low Cost Machine Mounts
Cushion Pads for Machinery
Helps control vibration on most floors. Reduces machine chatter and walking. Saves floors, increases output by eliminating most of employee fatigue from noise.
Sturdy, Low Cost Machine Mounts
Wear is reduced -- machines last longer. Shock usually transmitted to buildings ins attenuated, reducing building maintenance. Normally they can be leveled and aligned in a matter of minutes, without using special tools. Will not injure the floor. They can be removed to other locations at any time desired.
Faster Machine Installation
No holes to drill in concrete floors. No lagging and no shimming.
Design Quality
Our PADS have Design Features to give you reliable, excellent results.

Our Products...

Design Technology...

Unique Experience...

Competitive Edge..

| Home |
---